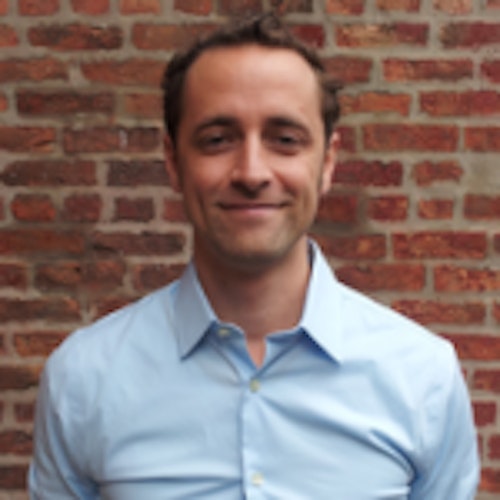 Ryan Maher, LCPC
Ryan Maher is a licensed and board certified psychotherapist in Seattle, WA and the creator of Inner World Therapy. He works with couples, adolescents, and adults navigating life stressors, conflicts, anxiety, depression, and general un-fulfillment. Specific concerns often include: relationships, identity, spirituality, grief, impulsive/compulsive patterns, sexuality, and major life transitions. Ryan also specializes in working with adults who experienced difficult childhoods, developmental trauma, and sexual violence. He brings warmth, compassion, and an affirming energy to the therapy process.
About
Before creating Inner World Therapy, Ryan practiced for three years at Watch Hill Therapy, a group of therapists who specialize in the treatment of trauma. During this time he enhanced his skills as a trauma therapist and gave workshops on the intersection of trauma with the body, mind, and psyche as well as the use of dreams in psychotherapy. Prior to Watch Hill, Ryan worked at a treatment facility for schizophrenia and bipolar disorder. This experience provided a comprehensive understanding of mental health, human behavior, and ways to create meaningful change in both our inner and outer lives. Ryan has spent a significant amount of time living and studying in different countries and values the diversity in human experience and culture. As a certified yoga teacher, Ryan has over a decade of experience working with the mind-body relationship. He is a certified hypnotherapist and has completed a two year training program in Jungian Psychotherapy at the C.G. Jung Institute of Chicago. Ryan is a member of the National Board of Certified Counselors, The American Counseling Association, The International Association of Yoga Therapists, and The Breathe Network.
Treatment Modalities
As a psychotherapist I approach treatment from a place that honors the unconscious/shadow elements of our experience and seeks to integrate this into conscious awareness to promote synthesis, empowerment, and wholeness. To allow for this type of transformation and healing, I utilize the therapeutic relationship as the primary mechanism for change. Within this relationship I find the use of dreams, archetypal phenomena, narrative, felt-sense, mindfulness, and somatic-oriented experiences as effective.
Drawing upon my study of psychology, and specifically trauma, as well as my years practicing and teaching yoga, I also offer trauma-informed yoga instruction to survivors on both an individual level and in groups. Through trauma-informed yoga, my goal is to empower survivors to feel safer connecting with their bodies. Understanding that the body contains a narrative, and developing the ability to listen to this narrative, is an integral part of trauma-informed yoga. The main intention is to help individuals feel capable of residing more fully in their embodied, here and now experience of life.
Experience
Trauma can be experienced in many forms and is more common than often believed. At its essence, trauma is a deeply disturbing and disempowering experience that threatens our sense of autonomy, safety, and place in the world. I have worked with survivors of both sexual violence and general trauma in several capacities. At Live Oak and Simply Counseling, I worked with survivors of sexual violence and general trauma through individual psychotherapy. In addition, I have experience working at a residential home for individuals with severe mental illness including: schizophrenia, schizoaffective disorder, and bi-polar disorder. All of the individuals at this facility have survived some form of trauma, and unfortunately in most cases, several forms of trauma. At this facility I created a 3-month long meditation group and also a 3-month long yoga group. Both groups met once a week with the intention to create a safe enough space for individuals to experience the present moment in a non-threatening way and to re-inhabit their body and breath. Through first establishing safety anchors I sought to create a neutral option for individuals to utilize if they felt triggered. Once several options for safety anchors were established, I invited participants to explore various forms/styles of meditation including guided visualizations, silent meditation, mindfulness meditation, the use of sound (singing bowls, bells, etc.) and also yoga nidra. In the yoga group, I guide participants through stretches and poses with the aim of creating new embodied experiences that re-pattern neurological and somatic responses and associations.
My Interest in Working with Survivors
In my perspective, the reason anyone seeks help is ultimately connected to trauma in some form. It may be sexual trauma, the trauma of loss, the trauma of war, or the trauma of not having a reliable and loving caregiver early in life; the trauma of living in poverty, the trauma of racial or economic oppression, or the trauma of knowing that one-day death will inevitably beckon.
How My Practice Holistically Addresses the Impacts of Sexual Trauma
The modalities I utilize recognize the extent to which surviving may also require disconnecting and/or repressing. The objective is to then draw from the individual's innate resiliency, which has empowered them to survive, to address the physical, mental, and spiritual/energetic effects of sexual violence. This entails working with the story of the trauma, through words, images, and the nervous system to bridge the wide abyss that exists between the individual and their body, the individual and the present moment, the individual and their sense of agency, autonomy, and power.
Both our brain and our body have developed responses to help cope with the overwhelming experience of trauma. Nevertheless, in the wake of traumatic experiences we are often left unprepared for the journey toward healing. Anxiety, depression, nightmares, and feeling on edge make healing and resuming day-to-day life very difficult. Another common challenge is the sense that the body is a separate, or perhaps even hostile, entity. In addition, the memory of the traumatic experience that the body retains is often left unaddressed and unresolved. In focusing solely on the cognitive and mind oriented component of the trauma, the healing process is limited to that one dimension of the traumatic experience and its consequences.
In addition to psychotherapy, yoga offers one way to help improve the symptoms of trauma, while restoring a safer and more positive relationship with the body, which is so essential in the quest for healing. For this to be possible, however, it is necessary to remain mindful of the psychological and physiological symptoms and consequences of traumatic experiences and to ensure these are considered when exploring yoga.
Modifications for Survivors
In an effort to increase safety and accessibility for a survivor I am always checking in to try to understand what their experience is in the here and now. I appreciate that an intervention or yoga pose that one individual finds safe may elicit a re-triggering experience for another. For instance, exploring the potential symbolic meaning of a nightmare may be very empowering for one person and yet thoroughly distressing for another. Similarly, "constructive rest" may facilitate a parasympathetic nervous response that is calming and healing for one person; however, for another individual it may trigger a traumatic memory. For these reasons, I find it necessary to collaborate with each individual to develop an approach to therapy that best meets their needs.
Other Areas of Expertise
I developed and offer a holistic, trauma-informed training for mental health professionals titled "Body as Guru".
Payment Options
I am able to offer a sliding-scale.
About The Breathe Network
Users of The Breathe Network's resources assume responsibility for evaluating and selecting the providers included in our network. Please discuss your specific needs with the provider to determine whether they have the skills to assist you in your healing.
The Breathe Network, Inc. is organized as a public charity under section 501(c)(3) of the Internal Revenue Code, therefore the full amount of contributions made to our organization are deductible for federal income tax purposes.
Contact Us
RAINN National Sexual Assault Hotline:
1.800.656.HOPE
Online Hotline:
RAINN Online Hotline