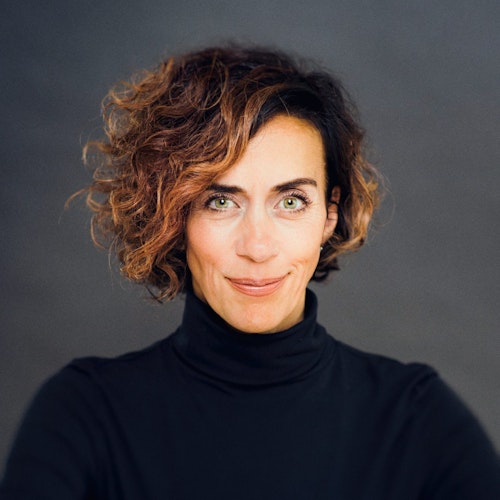 Jane Clapp
Jane Clapp has been a practitioner in the holistic health industry for two decades. She combines personal training with tension and trauma healing to help clients gain strength, mobility and energy. As the founder of Urbanfitt, Jane has helped more than a 1000 clients improve emotional and nervous system regulation, positively shift neuroplasticity and release somatisized stress and trauma.
About
We are all healing from some past hurt or loss, but it doesn't mean we are broken. Our past struggles, traumas or health issues don't have to be a life sentence. Jane believes we have the power to free ourselves from the shackles that limit our joy and fulfillment. While it is widely accepted that mindfulness is necessary to shape the body, she asserts that the body is one of the most powerful alchemic tools for shaping the mind.
As a practitioner in the health industry for two decades, Jane's approach is to combine holistic personal training with tension and trauma healing to help her clients gain strength, mobility and energy. Through personal and professional exploration, she knows that you can cultivate a deeply felt sense of resilience and agency to realize freedom in your life. Through her revolutionary coaching sessions and workshops, she will ensure that you not only feel better, but truly realize your full potential for contentment and happiness. Jane is an experienced and illuminating speaker, widely consulted media expert and internationally recognized author. She is available for personal, group and corporate training as well as speaking engagements worldwide.
Jane Clapp integrates her expertise in Fascial Stretch Therapy with her master level training in Reiki, Tensegrity Touch Therapy, mindfulness based stress reduction, tension and trauma release tremoring, cranial sacral still point technique, personal Buteyko Breathing and functional yoga practice to provide alchemic healing experiences. These practices are designed to improve emotional and nervous system regulation, positively shift neuroplasticity and release somatized tension and trauma. Jane will work with you through your body using cutting edge tools (see her article on the Body Braid and body armoring) and techniques to release stubborn and unconscious body patterns that keep us stuck in loops of stress and reactivity.
Treatment Modalities
I'm trained in a variety of practices including yoga, tensegrity therapy, ELDOA, scientific strength and conditioning and also Reiki, mindfulness, Buteyko breathing, somatic emotional awareness. Through these practices, I can work on the physical, emotional and energetic planes to identify blockages, often manifesting in the form of fascial adhesions, nervous system dysregulation, joint mobility issues, trigger points and pain. I will work collaboratively with you to help you listen through your body, to use your breath to release blockages held in the psoas and diaphragm and to use fascial movement to shift the energy in your body. You will leave with concrete recommendations for your next steps on your healing path.
Experience
I've worked with numerous clients with a history of sexual violence/abuse during childhood, sexual assault in adulthood. I've done extensive personal healing and self exploration including trauma focused psychotherapy and body-based interventions. I volunteer at the Canadian Centre for Victims of Torture and offer workshops to survivors and have offered self-care empowerment workshops for marginalized women.
My Interest in Working with Survivors
Working with survivors deepens my sense of purpose in life and connection with others, which I believe in integral in all of our healing. It's a life imperative that I make use of the gifts I've been given as a highly sensitive and intuitive person in my work with trauma survivors. I'm a voracious researcher in terms of body-based interventions for trauma and mental health and want to make sure the most recent interventions become available to those who most need it.
My Approach to Trauma-Informed Care
I focus on creating a sense of safety first and foremost and make sure my client knows they have control over what feels healthy and good in the moment. I work on creating a sense of embodiment with patience while focusing on a client's strengths first.
How My Practice Holistically Addresses the Impacts of Sexual Trauma
I focus on creating a sense of internalized safety, resiliency, strength and containment in people's bodies to feed back into positive neuroplasticity. I utilize the many movement and healing modalities I've learned to give each individual what they need in the moment to feel more confident and secure in their bodies. I have a variety of body-based and movement strategies to improve nervous system regulation and help people shift their need to be hyper-vigilance gradually.
Modifications for Survivors
I trained extensively to work with a variety of physical illnesses, injuries, chronic conditions and mental health challenges. My clients are in control of their experience and I facilitate and offer options to explore together. We adapt to what works in any given moment and access my very large tool kit while also resourcing my client with their own personally curated tool kit. Feeling more embodied, physically resilient and able to take care of their own health, my clients partner in their healing and learn to become their own rescuers. I meet with people for 30 minute before doing any work with someone and make sure they know I want them to feel comfortable working with me before committing to a relationship. I have a beautiful golden retriever with me named Maggie.
Payment Options
I accept VISA, Mastercard, Debit, Cash, Cheque and can offer a sliding-scale up to 25% off currently posted rates.
About The Breathe Network
Users of The Breathe Network's resources assume responsibility for evaluating and selecting the providers included in our network. Please discuss your specific needs with the provider to determine whether they have the skills to assist you in your healing.
The Breathe Network, Inc. is organized as a public charity under section 501(c)(3) of the Internal Revenue Code, therefore the full amount of contributions made to our organization are deductible for federal income tax purposes.
Contact Us
RAINN National Sexual Assault Hotline:
1.800.656.HOPE
Online Hotline:
RAINN Online Hotline