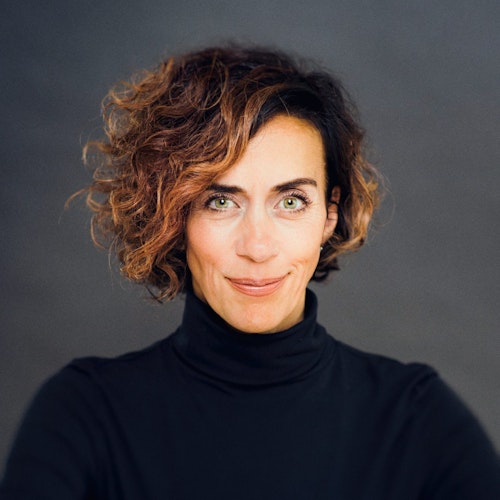 Jane Clapp
I'm a Jungian Analyst, a Registered Psychotherapist (Qualifying) and an expert in the inseparable relationship of the body and psyche.
About
The purpose of analysis and embodiment is to open us up TO BEING MOVED by life again and to fall back in love with being alive. I live in wonder and awe of the strength of the human spirit and the unique ways we all long to express and manifest who we truly are in our relationships and in the world. I believe in the power of bringing the body and psyche together to recover who we were truly meant to be in our lives.
For over twenty years, I have been a movement and somatic coach and embodiment educator working with a diverse clientele all over the world, many of who have suffered deeply from emotional or physical pain, longing to come back into meaning and vitality. I have a depth of expertise in the effects of chronic and traumatic stress, and general emotional overwhelm and how they manifest in the body and psyche. Bringing together my many years of somatic study and over twenty years of clinical experience along with my extensive personal Jungian Analysis and my professional training as a Jungian Analyst, I have developed what I refer to as Jungian Somatics™.
Through a bio-psychosocial and anti-oppressive lens, I consider embodiment and movement powerful alchemic tools for helping us get unstuck in our lives. I've witnessed remarkable emotional and energetic shifts when people come into deeper awareness and conscious dialogue with emotional states, which often present themselves in subtle ways in the body or communicate through dreams and symbols that I work with somatically.  
Treatment Modalities
I'm a Jungian Analyst and a Registered Psychotherapist (Q) with the CRPO. I bring training in depth psychology together with extensive somatic expertise to support clients living with the effects of chronic stress and complex or developmental trauma. With over 20 years of clinical practice in somatic and movement therapy, I harness the powerful and inseparable relationship between body and psyche to support my clients in recovering a sense of aliveness, hope and agency in their lives.
In our 50-minute sessions, we will use a combination of explorations that are of most interest and support to you in your present journey including talk therapy, embodied dream analysis, somatic and movement practices and active imagination to access the wisdom within your unconscious to become more connected to the world around you and the depth of the world within you. I am also an expert in the impact that trauma has on the body, our capacity to access vitality, and our ability to self-regulate and, through a Jungian lens, work with the prolific effect different types of trauma have on the psyche.
Highlights of training and certifications
Diploma in Analytical Psychology, Ontario Association of Jungian Analysts
200 hr Conflict Resolution Program (Justice Institute of British Columbia) – Both experiential and theoretical, this program offered in-depth knowledge and skills in formal and informal mediation and interest-based negotiation, as well as other forms of third-party intervention.
8-week Mindfulness-Based Stress Reduction – Developed by Professor Jon Kabat-Zinn and instructed by medical practitioners; features a combination of mindfulness meditation, body awareness and yoga to assist people with chronic pain and a range of health conditions.
120 hr Tensegrity Touch Therapy (Diane Bruni) – A hands-on practice that focuses on working with the impact of the autonomic nervous system on the fascial system, with an in-depth study into the complex workings of the fascial system as a sensory organ.
Torture, Trauma Psychosocial Impact & Mental Health Certification (Canadian Centre for Victims of Torture)
Sensorimotor Psychotherapy (Level 1) (auditor) – A conceptually elegant and powerful body therapy that involves a broad repertoire of somatic interventions specifically designed to help clients tap into the wisdom of their bodies.
Foundations of Well-Being (Dr. Rick Hanson) – A 12-month program focused on creating positive neuroplasticity through embodied mindfulness practices informed by current neuroscience.
Fascial Stretch Therapy (FST) (Stretch to Win Institute) – A complete, full-body, functional mobility restoration system that integrates proprioceptive neuromuscular facilitation (PNF) stretching, Thai yoga massage and Reiki.
Reiki Master Level Training
ELDOA Method Practitioner (Level 1)
200 hr Certified Yoga Teacher Training (Diane Bruni)
Fighting Monkey 2-day training and various Fighting Monkey workshops
The Body Loop and Developmental Movement (Diane Bruni and Riki Richter)
Certified Professional Personal Trainer
Pre-and Post-Natal Fitness Specialist
Buteyko Breathing (personal coaching series)
Introduction to Cranial Sacral Therapy (Robert Harris) – A form of bodywork that uses gentle touch to palpate the synarthrodial joints of the cranium.
Charles Poliquin Lower Extremities – A movement system of strength and mobility work designed to optimize biotensegrity and ease of movement.
Lifestyle Weight Management Consultant Training (American Council on Exercise) – A program focused on coaching strategies that safely support clients impacted by overweight or obesity to reach long-term weight management success, based on a balance of behaviour-change strategies, exercise and nutrition coaching.
Extensive Acting Study & Training: One-on-One Coaching, Voice & Authentic Movement, Improvisation, Clowning and Presence
Experience
I began my journey in the movement and wellness industry as a nineteen-year-old group fitness instructor before earning a Bachelor of Commerce degree specializing in labour relations from the University of British Columbia. In my first career, I was a Research Officer at a trade union and labour relations consultant at two large corporations and, during that time, I participated in the 200-hour interest-based conflict resolution program at the Justice Institute of British Columbia.
After moving to Toronto, I left behind my corporate career and explored creative pursuits that let me shed my business suits and learn more about myself and the world around me. Eventually, I found my way back to wellness and curated my education in a way that allowed me to access knowledge and skills that were not yet available in textbooks or from post-secondary institutions. Specifically, I focused heavily on experiential education and gravitated toward practices that would allow me to integrate new knowledge in practical and hands-on ways in my clinical practice.
Bringing cultural humility to my offerings, I have delivered workshops and speaking engagements for organizations including the Canadian Centre for Victims of Torture in Toronto where I achieved certification in the Torture, Trauma Psychosocial Impact & Mental Health program. I founded and created a groundbreaking professional training program, Movement for Trauma, that I offered for many years to hundreds of psychotherapists and somatics practitioners from across the globe. I am also a member of The Breathe Network, an organization that connects sexual violence survivors with trauma-informed healing arts practitioners.
I have been both a keynote speaker and seminar leader presenting on Jungian Somatics at the Jung Society of Utah, and secondary/vicarious trauma prevention and compassion fatigue for several organizations including Canadian Association of Fire Chiefs, Fire Service Women of Ontario, sexual violence support workers for Ontario universities, and front-line social services workers and counsellors and also presented at the Trauma Talks conference at Women's College Hospital. Additionally, I am an internationally published author, a former wellness columnist, and a weekly radio health segment producer and I have extensive experience with media engagement. During the pandemic, I created two seasons of a full-length podcast, "Clapp with Jane", featuring activists, trauma experts and artists working to make the world a more connected and hopeful place.
My Interest in Working with Survivors
Working with survivors deepens my sense of purpose in life and connection with others, which I believe is integral in all of our healing. It's a life imperative that I make use of the gifts I've been given as a highly sensitive and intuitive person in my work with trauma survivors. I'm a voracious researcher in terms of body-based interventions for trauma and mental health and want to make sure the most recent interventions become available to those who most need it.
My Approach to Trauma-Informed Care
I focus on creating a sense of safety first and foremost and make sure my client knows they have control over what feels healthy and good in the moment. I work on creating a sense of embodiment with patience while focusing on a client's strengths first.
As part of my training, I am committed to ongoing and extensive personal analysis and focus on bringing a deep sense of safety and collaboration to my work with clients. I carry a reverence for the unique paths we all are called to travel upon while encouraging curiosity, creativity and self-compassion within my client-centred approach.
How My Practice Holistically Addresses the Impacts of Sexual Trauma
I focus on creating a sense of internalized safety, resiliency, strength and containment in people's bodies to feed back into positive neuroplasticity. I utilize the many movement and healing modalities I've learned to give each individual what they need in the moment to feel more confident and secure in their bodies. I have a variety of body-based and movement strategies to improve nervous system regulation and help people shift their need to be hyper-vigilance gradually.
Modifications for Survivors
I trained extensively to work with a variety of physical illnesses, injuries, chronic conditions, and mental health challenges. My clients are in control of their experience and I facilitate and offer options to explore together. We adapt to what works in any given moment and access my very large tool kit while also resourcing my client with their own personally curated tool kit. Feeling more embodied, physically resilient and able to take care of their own health, my clients partner in their healing and learn to become their own rescuers. I meet with people for 20 minutes before doing any work with someone and make sure they know I want them to feel comfortable working with me before committing to a relationship.
Payment Options
I accept VISA, Mastercard, Debit, Cash, Cheque and can offer a sliding-scale up to 25% off currently posted rates.
About The Breathe Network
Users of The Breathe Network's resources assume responsibility for evaluating and selecting the providers included in our network. Please discuss your specific needs with the provider to determine whether they have the skills to assist you in your healing.
The Breathe Network, Inc. is organized as a public charity under section 501(c)(3) of the Internal Revenue Code, therefore the full amount of contributions made to our organization are deductible for federal income tax purposes.
Contact Us
RAINN National Sexual Assault Hotline:
1.800.656.HOPE
Online Hotline:
RAINN Online Hotline