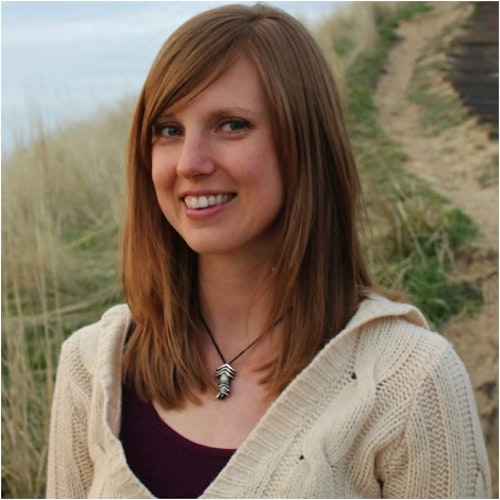 Caitlin Lanier
Caitlin's intention when serving as a yoga guide is always to provide a safe and supportive space for folks to explore, experiment, and investigate how various yoga forms feel in their bodies. Ultimately, her hope is that through listening to the unique language and wisdom of their bodies, folks will be able to take their yoga practice off the mat and incorporate it into everyday life. Caitlin has pioneered several trauma-sensitive yoga programs including a pilot program at the Women's and Children's Alliance, two at Boise State University in collaboration with their Health Center, and a new program beginning this spring at College of Idaho in collaboration with their Wellness Center.
About
As a ballerina in high school, Caitlin Lanier was drawn to and fell in love with the nurturing and balancing effects of yoga and those profound attributes continue to astound her in her practice today. As a trauma survivor herself, yoga has been an integral part of her healing journey, She is passionately interested in the mind-body connection and believes in the transformative effect of yoga for emotional, physical, spiritual, and mental well-being. Caitlin is currently pursuing a Master's of Social Work and teaches specialized trauma-informed yoga classes for survivors of domestic violence and sexual assault in Boise, Idaho.
Treatment Modalities
I am a 200-hour registered yoga teacher. I teach various yoga forms, breathing techniques, meditation, and mindfulness.
Experience
While in college over seven years ago, I worked at The Women's and Men's Center, an on-campus organization serving survivors of sexual assault. I went on to complete training to become an on-campus advocate for survivors of sexual assault. I am currently pursuing my Master's of Social Work and have been interning at the Women's and Children's Alliance (WCA), a domestic violence shelter and sexual assault crisis center in Boise, Idaho. I have worked as a Client Advocate answering the 24-hour crisis line, conducting in-person assessments, etc. and then as a Case Manager, and presently as a Clinician intern, providing direct therapeutic services for clients and co-leading support groups. In 2012, I completed a 40-hour trauma-sensitive yoga teacher training with David Emerson and Bessel van der Kolk at Kripalu in Western Massachusetts. During the spring of 2014, I also attended Jeanne d'Anniballe's Neuroscience of Trauma training, and during the summer of 2014, I attended Bo Forbes' Yoga for Depression and Anxiety training.
My Interest in Working with Survivors
Following my own experience with trauma in 2004, I joined a support group for fellow survivors of sexual assault and went to a counselor. This counselor forced me to tell him exact details of what had happened during my experiences of sexual assault. I noticed that instead of feeling better, I felt worse. Additionally, the support group, while beneficial as a community of like-minded feminists, was detrimental in terms of substance use. The reason I started with this work was because of my own experience with trauma and feeling a lack of options. I want to be someone who understands the experience of trauma and who offers safe, healthy spaces for individuals to start/continue a healing process. I also understand the experience of being in yoga classes and having a sense of hyper-arousal and anxiety when the teacher is moving around and doing hands-on adjustments.
How My Practice Holistically Addresses the Impacts of Sexual Trauma
Renowned trauma researcher, Bessel van der Kolk, talks about how after trauma, the body, as the scene of the crime, becomes the enemy and how part of the goal of trauma treatment is to help trauma survivors live in their bodies "in the present without feeling or behaving according to the irrelevant demands belonging in the past." It's my belief that you can only get so far in healing trauma through talk therapy and that it's imperative to integrate the body into healing. Yoga offers the ability to give the brain new experiences, which help heal trauma, as well as develop new neural pathways. Bo Forbes, a clinical psychologist and yoga teacher, talks about how yoga offers the chance for survivors to experience moments of embodied healing, which over time, help to heal PTSD, depression, anxiety, etc.
Modifications for Survivors
In the yoga classes I teach for survivors of trauma, my overall aim as a teacher is to be safe, consistent, and predictable. I view all yoga poses in the class as optional and that no version of a pose is ideal, but rather each pose is an opportunity to explore the body. In my cues, I ask students to notice sensations, to tune into what they're feeling in the present moment, and to make choices about how they move their bodies/not to move their bodies. I utilize invitational language, such as "I invite you, it's your choice, if you'd like, when/as you're ready, etc." My use of language is very mindful and intentional, as I want to be careful to convey the idea that the participants are in control of their bodies and it is completely their choice to move however they want and whenever they want. I also use interoceptive language, such as "notice", "investigate", "experiment", etc. that is intended for participants to experience what's happening in their bodies in the present moment.
I do not offer physical assists. I view physical assists as an invasion of physical boundaries, which is something very sensitive to trauma survivors and I want to ensure that participants feel safe within the four corners of their yoga mat and within the yoga studio. I remain on my mat as well, try not move around the room while instructing, and if I have to move to adjust the temperature or something, I communicate with participants before moving. I set up the room ahead of time and in a circle with ample space in between mats. My intent for doing so is to create a community where all are equal, and where I am simply a guide offering options, rather than a teacher commanding poses and walking around correcting supposed imperfections.
Payment Options
I can offer a sliding-scale to clients.
About The Breathe Network
Users of The Breathe Network's resources assume responsibility for evaluating and selecting the providers included in our network. Please discuss your specific needs with the provider to determine whether they have the skills to assist you in your healing.
The Breathe Network, Inc. is organized as a public charity under section 501(c)(3) of the Internal Revenue Code, therefore the full amount of contributions made to our organization are deductible for federal income tax purposes.
Contact Us
RAINN National Sexual Assault Hotline:
1.800.656.HOPE
Online Hotline:
RAINN Online Hotline