Creating Trauma-Sensitive Meditation Classes Teleseminar
Published: July 11, 2014
Meditation and mindfulness practices can have tremendous benefits for trauma healing, including for sexual abuse survivors. However, for mind-body modalities, and particularly meditation, to benefit trauma survivors, they need to be taught and practiced in a way that takes the potential impact of trauma into account.
In this teleseminar, Creating Trauma-Sensitive Meditation Classes, Lisa Erickson provides an overview of trauma reactions, with a focus on the impact of sexual abuse and trauma, shares research on meditation and mindfulness, and how it can best benefit survivors. Lisa suggests tips for creating a trauma-sensitive meditation environment, gives examples of choice-based language and offers meditation options best suited to survivors of sexual violence. This teleseminar is appropriate and accessible for anyone who currently teaches meditation, is involved in mind/body modalities, or practices meditation and is interested in learning about its benefits for trauma survivors of all types.
About the Presenter: Lisa Erickson is a meditation instructor and energy worker specializing in women's energetics – the unique attributes of women's chakra and subtle body systems. She draws upon many different spiritual and energy healing traditions in her work, and has completed an apprenticeship program with internationally acclaimed healer and author Cyndi Dale. She is a certified mindfulness meditation instructor, and a second-degree black belt in Shotokan karate. She shares some of her work, including a free E-book on healing the subtle body wounds of sexual trauma, at her blog MommyMystic.com. 
About the Author: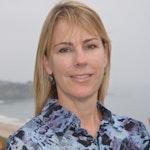 Lisa Erickson
Lisa Erickson is an energy worker specializing in women's energetics and sexual trauma healing. Her primary work is chakra-based, incorporating guided visual and somatic exercises for gently healing and transforming obstructive energetic and emotional patterns. She is also a certified mindfulness meditation instructor and Feeding Your Demons facilitator and incorporates both into her work. Sessions are offered by phone, Skype, or Zoom, customized according to a client's needs, and always trauma-sensitive. She shares some of her work, including a free E-book on healing the subtle body wounds of sexual trauma, at her blog: https://mommymystic.wordpress.com/
About The Breathe Network
Users of The Breathe Network's resources assume responsibility for evaluating and selecting the providers included in our network. Please discuss your specific needs with the provider to determine whether they have the skills to assist you in your healing.
The Breathe Network, Inc. is organized as a public charity under section 501(c)(3) of the Internal Revenue Code, therefore the full amount of contributions made to our organization are deductible for federal income tax purposes.
Contact Us
RAINN National Sexual Assault Hotline:
1.800.656.HOPE
Online Hotline:
RAINN Online Hotline