About The Breathe Network
By offering a holistic approach to healing, survivors are empowered to reclaim and reconnect with their physical, psychological, and spiritual selves in the aftermath of sexual violence. Ensuring survivors' immediate and ongoing access to trauma-informed holistic support reduces the likelihood that the many physical and psychological symptoms of post-traumatic stress will take a hold of their body, psyche, and life. For us, holistically approaching sexual trauma healing is both an essential form of interpersonal and intrapersonal harm prevention and also a form of health promotion.
Mission Statement
The Breathe Network supports survivors of sexual trauma with sliding-scale, trauma-informed, holistic healing practitioners and programs across the United States and Canada. Additionally, we train healthcare, healing, and advocacy professionals on the nuanced impacts of sexual violence and how to cultivate best practices in trauma-informed care. Learn more about The Breathe Network team below!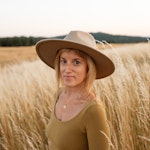 Molly Boeder Harris - Founder & Executive Director
Molly Boeder Harris was launched into the field of anti-sexual violence advocacy and trauma healing after surviving being raped in 2003. Exploring many diverse resources for recovery in the aftermath of the assault, she found that the approaches which integrated the physical, mental, energetic, and spiritual impacts of trauma proved most effective and most empowering. Molly's work in community-based rape crisis centers as a medical and legal advocate and crisis intervention and prevention education for students on two college campuses grounded her in anti-violence theory and practice coupled with grassroots, survivor-centered activism.
Recognizing the barriers to accessing whole-person healing resources, combined with her direct, personal experience of their profound ability to nourish resilience, led her to develop the vision for The Breathe Network. She believes that centering survivors' healing in a way that attends to their bodies, minds, and souls is fundamental within the larger movement to end sexual violence. Molly considers healing a form of prevention - prevention of both future interpersonal harm along with prevention of the intrapersonal suffering survivors navigate when they do not have access to healing resources.
Molly holds a Master's Degree in International Studies, a Master's Certificate in Women's & Gender Studies and is a certified Somatic Experiencing Practitioner (SEP). She served as the Training Coordinator for Somatic Experiencing International's (SEI) Portland, OR training program between 2019 - 2021. She continues to study somatic trauma healing practices and theory with Portland based teacher, Kathy Kain. In addition to her SE practice, Molly has been teaching yoga for 15 years and offers public classes, private instruction, workshops focused on healing trauma through yoga, and trauma-informed care and yoga teacher trainings across the United States and Canada.
Board of Directors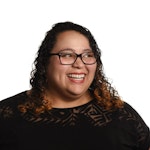 Joliz Cedeño
Joliz Cedeño is a youth development specialist who has trained students and educators in Croatia, Bosnia, South Africa, and across the United States on issues of social justice, foreign policy, and tech education. Her expertise led her to work with V-Day, the movement to end violence against women and girls, to advance their youth initiative, V-Girls. At V-Day she developed a curriculum targeted for youth ages 13-25 on gender based violence, health and identity. As a survivor Joliz believes in providing resources for healing to communities that may lack access. This passion drew her to the mission of The Breathe Network. Currently Joliz is the Senior Program Manager and Communications Lead at ScriptEd where she provides young people with the tools and access to disrupt the tech industry. Her command for social media has led to consulting for Studio 189 – a social enterprise that consist of creativities that seeks to provide a platform to help promote and curate African and African-inspired content. She has shared her expertise in tech education and youth empowerment through speaking engagements at Games for Change Conference, Digital Media and Learning Conference, NY State Association of Independent Schools, Games Learning Society, the Council on Foreign Relations, and the United Nations to name a few. Originally from the South Bronx, she can be found testing recipes and enjoying her reign as pop culture trivia queen in her Brooklyn apartment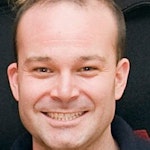 Tony Montenieri
Tony Montenieri has spent the past 12 years working side by side with Tony Award Winning playwright and activist Eve Ensler. He serves as Vice President of Ensler's production company, Lotus Productions and as the Director of Operations of V-Day. V-Day is the global movement to end violence against women and girls which grew out of Ensler's infamous play The Vagina Monologues and has raised over 125 million dollars towards ending violence against women and girls. On V-Day's 15th Anniversary, February 14th, 2013, it launched its most ambitious campaign, One Billion Rising, which inspired millions of people in 207 countries to mobilize against violence. V-Day has taken Tony around the globe addressing the issue of violence against women and girls in such places as India, Bangladesh, Egypt and the Democratic Republic of Congo, where V-Day opened and supports City of Joy, a transformational leadership center where survivors of gender violence turn their pain into power. In his tenure with Ensler he has worked both on and off-Broadway, most recently producing her critically acclaimed play Emotional Creature, The Secret Life of Girls Around the World as well as working on Ensler's newest play O.P.C. at the American Repertory Theater at Harvard University.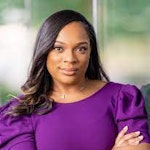 Jeanine Morales
Jeanine Morales is the Deputy Director of Pro-Choice Oregon, and has a diverse background in advocating for marginalized, displaced, and at-risk individuals. Prior to joining Pro-Choice Oregon, she has been impactful to many local youth and young adults in Portland while managing a local non-profit career focused program. Before graduating from Portland State University, Jeanine hosted several events that focused on the health disparities Black women face including epigenetic inheritances from generation to generation. Giving a voice and platform to those most forgotten and ignored has been a childhood passion. Jeanine has focused on empowering Black women, bridging the legacy gap within the Black community, and women of color birthing disparities. Black voices need to be heard and Jeanine has used her access to advocate for a seat at the political table.
About The Breathe Network
Users of The Breathe Network's resources assume responsibility for evaluating and selecting the providers included in our network. Please discuss your specific needs with the provider to determine whether they have the skills to assist you in your healing.
The Breathe Network, Inc. is organized as a public charity under section 501(c)(3) of the Internal Revenue Code, therefore the full amount of contributions made to our organization are deductible for federal income tax purposes.
Contact Us
RAINN National Sexual Assault Hotline:
1.800.656.HOPE
Online Hotline:
RAINN Online Hotline